What's On Page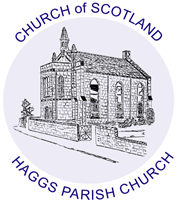 Haggs linked with Denny Old is now a vacant charge
and is able to call a minister without restriction.
Details on the Vacancy and Parish Profile
can be accessed on the Vacancy page
Locum Minister is Rev. Sandra Mathers
Sandra can be contacted on
01324 872253
Interim Moderator is Rev. Aftab Gohar
He can be contacted on
01324 482109
email: rev.aftabgohar@yahoo.co.uk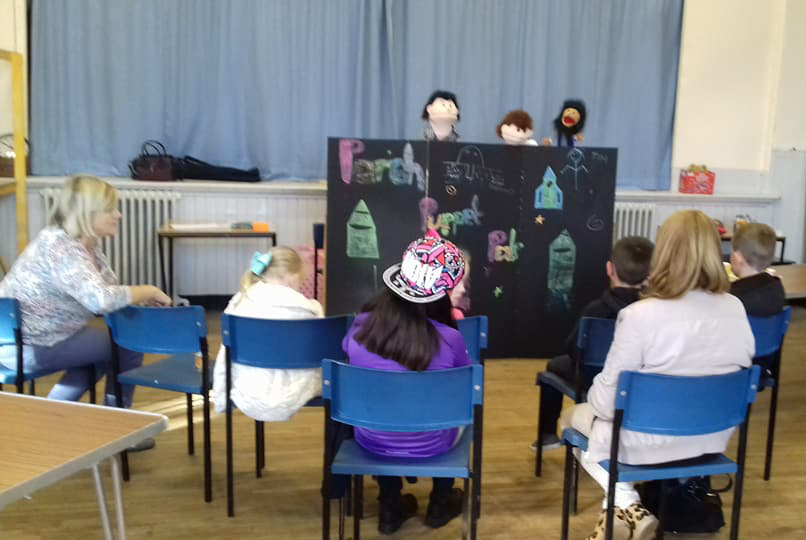 On 8th October 2017 during Communion the Sunday Club of Haggs
watched a puppet show telling the story of Moses.
By the Parish Puppet Pals of Denny Old Church.
Winter Link Magazine now available on the Link Magazine Page

December 2017
Sunday 3rd December - Service Haggs - 9.45 am - which will include the Sunday Club.
Sunday 10th December - Gift Service Haggs - 9.45 am - which will include the Sunday Club.
Sunday 17th December - Nativity Service Haggs - 9.45 am - which will include the Sunday Club.
(Soup and sandwich lunch served in church hall after service in aid of UNICEF).
Sunday 24th December - Service Haggs - 9.45 am - which will include the Sunday Club.
Sunday 24th December - Watchnight Service - 11.30 pm - teas and coffee served in MacLean Hall from 10.30 pm.
Christmas Day Monday 25th December - no service Haggs.
Sunday 31th December - Service Haggs - 9.45 am
Christmas Greetings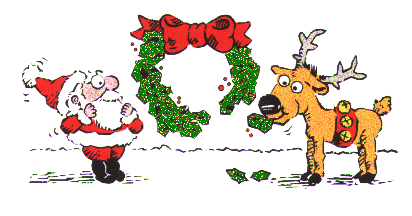 Wishing everyone a very Happy Christmas and all good wishes for the New Year. Elma Findlay.
Happy Christmas and Best Wishes for 2018 from Ernie and Moira Martin.
Maisie Mortimer wishes everyone Peace and Joy this Christmas and a Happy New Year.
Murray and Jean wish everyone health and happiness this Christmas and throughout next year.
Bea Miller wishes everyone a Happy Christmas and good New Year.
Elizabeth and Jack Dunn wish everyone at Haggs a very Happy Christmas and a Peaceful New Year.
A very Happy Christmas to everyone at Haggs from Evelyn Goble
Marion and Archie Campbell wish everyone a Merry Christmas and a Happy Healthy 2918
With Best Wishes for a Merry Christmas and a Healthy and Peaceful New Year from Fiona Schuit
Merry Christmas and a Happy New Year from Betty Crosbie.
Wishing you and your family peace and love this Christmas
and good health and happiness in 2018 from Sue Storrar
Wishing everyone a very merry Christmas, good health and happiness in the New Year
from Gwen Hamilton and Family with much love.
Nan and Allan Young wish everybody a very Merry Christmas and good New Year.
Wishing everyone health and happiness for 2018 from Isabel Shearer.
Carol and Brian Richmond sent best wishes to all for a Happy Christmas and Good New Year.
Blessings at Christmas and Health and appiness in 2018 from Lorna and David Duncan.
Interim Moderator
As you may be aware David Nicholson has been our Interim Moderator during our vacancy.
Unfortunately David had an accident and broke his leg. He is now recovering at home.
Since he has been with us over 2 years (slightly longer with Denny Old) his time has come to an end as Interim Moderator and Rev. Aftab Gohar from Grangemouth has been assigned.
I am sure you will join with me in sending David our thanks and best wishes for a good recovery.
We will hopefully see him joining with us for Services in the future.

Jean McCheyne
A Message from your Treasurer
On behalf of the Congregational Board may I thank you for your continued support to Haggs Parish Church. During the current vacancy it is important that we keep our finances in order and we need you to allow us to do this. Can I just remind you of the different ways in which you can make your offering?
By Weekly Freewill Offering envelopes. Please see the Treasurer Marion Campbell if you wish to have envelopes or ask your elder.
If you pay Income Tax please Gift Aid your offering – this allows Haggs Church to claim back the tax which you have already paid (approx. 20% more – at no extra cost to you). Please see Murray McCheyne or Marion Campbell for a form to complete (this does not tie you to a fixed amount or a fixed term but allows the Church to claim back tax on however much you give) or again ask your elder. On average over the last few years we have recovered between £5000.00 and £6000.00 per year from Gift Aid. Without this money would not have been able to pay all our bills…………..so please – the more we can claim in Gift Aid the more money we can get back.
Either of the above methods can be made by Standing Order directly from your bank account to the Church's bank account. Saves the number of WFO envelopes we have to buy and saves you remembering to make up the Sundays you have missed for whatever reason. It is really important to Haggs Church that you do make up the weeks you have not managed to get to Church so that we have a more accurate assessment of what monies are coming in to be able to budget for the expenditure.
We are most grateful for your generosity to all the charities we support – for a small congregation you do give very willingly to others – so thank you.
Having an old Grade 2 listed building means large maintenance bills sometimes and as you will be aware the front section of the organ side of the Church is at present closed off because the cornice is in a dangerous condition and in need of replacement which of course means a large cost so please be your usual supportive selves when we are fundraising.
Thanks for all your loyalty and support and PLEASE ………don't change!
Marion
Charitable Donations
As a congregation we donated to the following charities during 2016:
Collections for Third Parties

£

Vine Trust

292.00

Christian Aid

Door Collection & Bridge Walk £2078

704.00

Poppy Scotland

43.00

Bible Scotland

55.00

Falkirk Food Bank

And Food

135.00

Gideons

66.00

MacMillan Cancer Care

475.00

Strathcarron Hospice

208.00

Build a House

33.00

Blythswood Care

Shoe Boxes

-

Unicef

231.00

Crossreach

27.00

2,269.00