Welcome to the Haggs Parish Church of Scotland Website
Haggs Church is now linked with Denny Old Church

Church has now re-opened for Worship
The church is limited to a congregation of 30 people at present, members are reminded to book a place in advance to avoid disappointment on a Sunday.
Please phone the designated number between 10.00-12.00am and 5.00-7.00pm on Friday, giving your name and contact details, to be allocated a seat.
A YouTube channel to store all the videos has been created to make access easier for those who do not have facebook.
The new link below will take you directly to the channel where all the videos will be visible as they become available.
https://www.youtube.com/channel/UCNfu0lE7AYM97QfvFq75h1w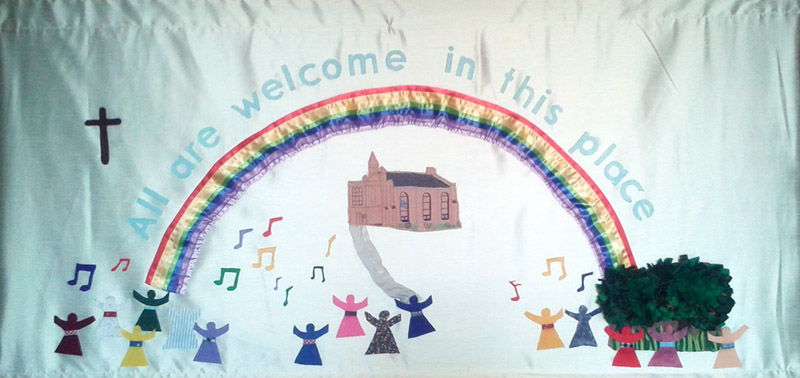 Scottish Charity No. SC014536
CCL No. 309652
Vision Statement

Haggs Parish Church was founded in 1840 to share the witness of God's love.
We the present day people of Haggs, seek to show that love by serving Christ In our church and community, with whole hearted commitment.
Along with Denny Old we acknowledge the worth of individuals and encourage the development of their talents, while maintaining a unity of purpose In our service to God.
We recognize the need for mission and outreach within our Parish and plan to create greater community awareness of what our church has to offer.
All our aims are based on a sure belief in the character and teaching of Christ and, with God's help, this vision can be fulfilled as we go forward in faith.