Minister's Page
Haggs Parish Church is a Vacant Charge


Locum Minister:
Rev. Derek Gunn BD
01324 610349


Sharing the Journey

It's now over a year since I arrived as your Locum Minister and, particularly with the Local Church Review being almost complete, I think it is a good time to look back at this last year. I smile when I think about the change in pronoun from a year ago! I spoke about you or them dependent on the person to whom I was talking. I realised when talking with the LCR Team that I now talk about we or us - I feel that WE belong as does my wife when Pat comes to Haggs. I believe that the visit of the LCR Team has been good in helping us to see that we are striving to do our best without any complacency about the problems that the Church, in the widest sense, faces. We would all like to see more members, young and old and more children in the Church but it has been wonderful to be celebrating three baptisms and to see new young families feeling really welcome.
I think there is a real sense of building on good foundations with the move to share Communion services with our linkage with Denny Old and to consider the Unitary Constitution as a more streamlined way of dealing with the business of the Congregation. I also feel a very real sense of fellowship and worship as we share together Sunday by Sunday. It is always a pleasure for a preacher to feel that we are worshipping together and responding to one another to encourage, challenge and support our mission of advancing Christ's Kingdom and I share a sense of pride at being with a congregation that does so much to help others less fortunate than ourselves by giving so generously to charity.
As we approach Easter let us see that not only as the resurrection of Jesus, wonderful though that is, but see it as an opportunity for our faith and work to be even more enlivened.
In that sense I take the opportunity to wish you all a Happy but challenging Easter!
Your Minister and friend,
Derek
Interim Moderator:
Rev. Aftab Gohar
8 Naismith Court
Grangemouth
FK3 9BQ

01324 482109
rev.aftabgohar@yahoo.co.uk
About the Reverend Aftab Gohar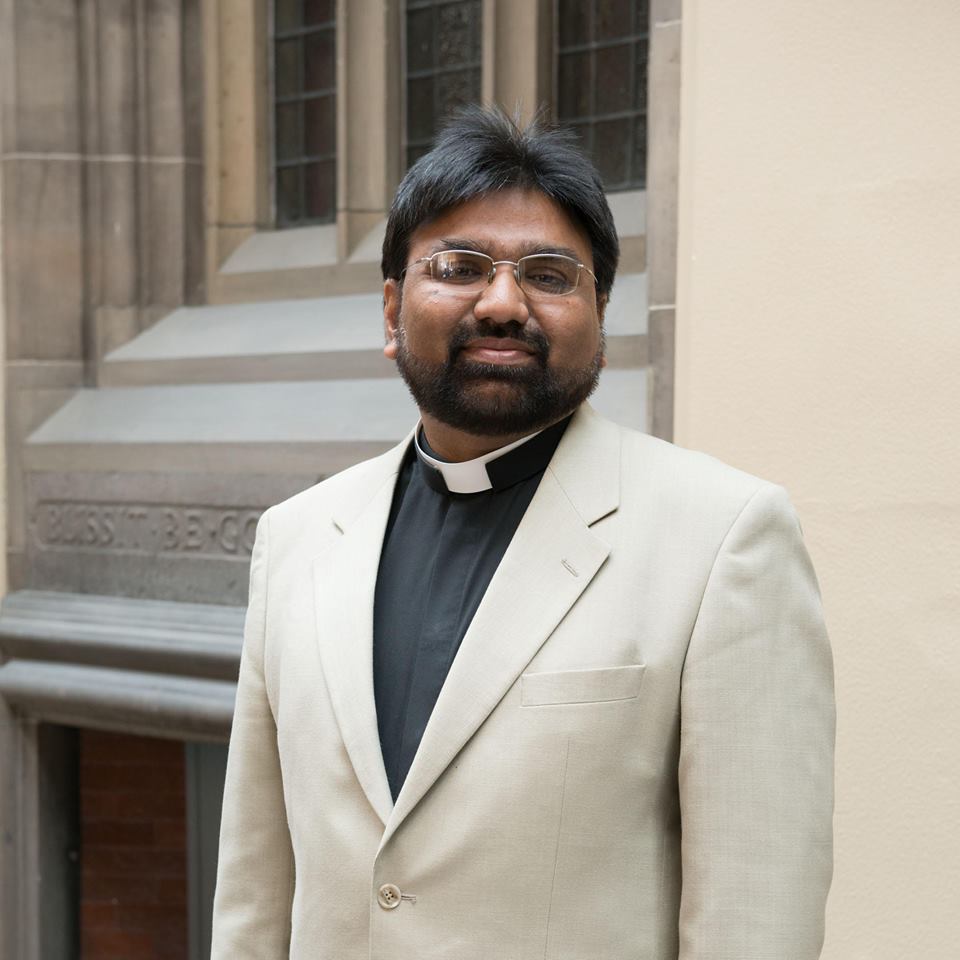 Aftab is married with two sons. He was born in Peshawar (Pakistan), received his M.A degree from Peshawar Univeristy, the went to Karachi for Theological Studies and received his M.Div degree for St. Thomas Theological College.
Aftab was ordained as a minister in November 1995 and served in the Church of Pakistan for 13 years. During that time he came to Edinburgh (Scotland) for further studies in 1998-99. In 2008 he came to Scotland to serve in the Church of Scotland and was sent to Grangemouth (Abbotsgrange Parish Church) for his 15 months familiarisation period, which he completed successfully and was called to serve in the same parish. He was inducted as Minster of the parish in February 2010. Since then he has been serving this parish
Along with his parish ministry he serves as Chaplain for ATC 1333 (Grangemouth Spitfire) Squadron, and Deputy Wing Chaplain for ATC West Scotland Wing.