Minister's Page
Haggs Parish Church is a Vacant Charge


Locum Minister:
Rev. Derek Gunn BD
01324 610349
ONE MORE STEP
In the Easter edition of the Newsletter, I spoke about being a fellow traveller and it is with great pleasure that I have to say that I do feel very much "at home" and a part of the Christian family at Haggs as I do at Denny also.
Without prejudice to decisions that still have to be taken it has been a pleasure to see the Church being fuller at the Summer Joint Services than would have been the case if we had held two morning services.
I am grateful to the members who led the worship for the Sunday that I was away at Carronvale for a week's course with future BB Officers aged 17-21.
Sometimes it is thought that it is a Minister's job to inspire the congregation and others. In these past few months, I have been inspired by the Congregations and was also inspired by responses from the young people with whom I also work. I would like to share with you the following comment made in an online reflective diary on the BB Course:
"Praying with everyone is great every night and particularly last night I opened my eyes during evening prayers and I saw a family. Every single head bowed, every eye closed, every mind focused on his words and our fellowship. A beautiful moment to witness and frankly that was one of my highlights this week."
May we all strive to feel and to share that kind of family spirit as we travel the journey of faith together.
Trusting that I am your Minister and friend, and maybe you feel that we are part of that larger family.
Derek
Interim Moderator:
Rev. Aftab Gohar
8 Naismith Court
Grangemouth
FK3 9BQ

01324 482109
rev.aftabgohar@yahoo.co.uk
About the Reverend Aftab Gohar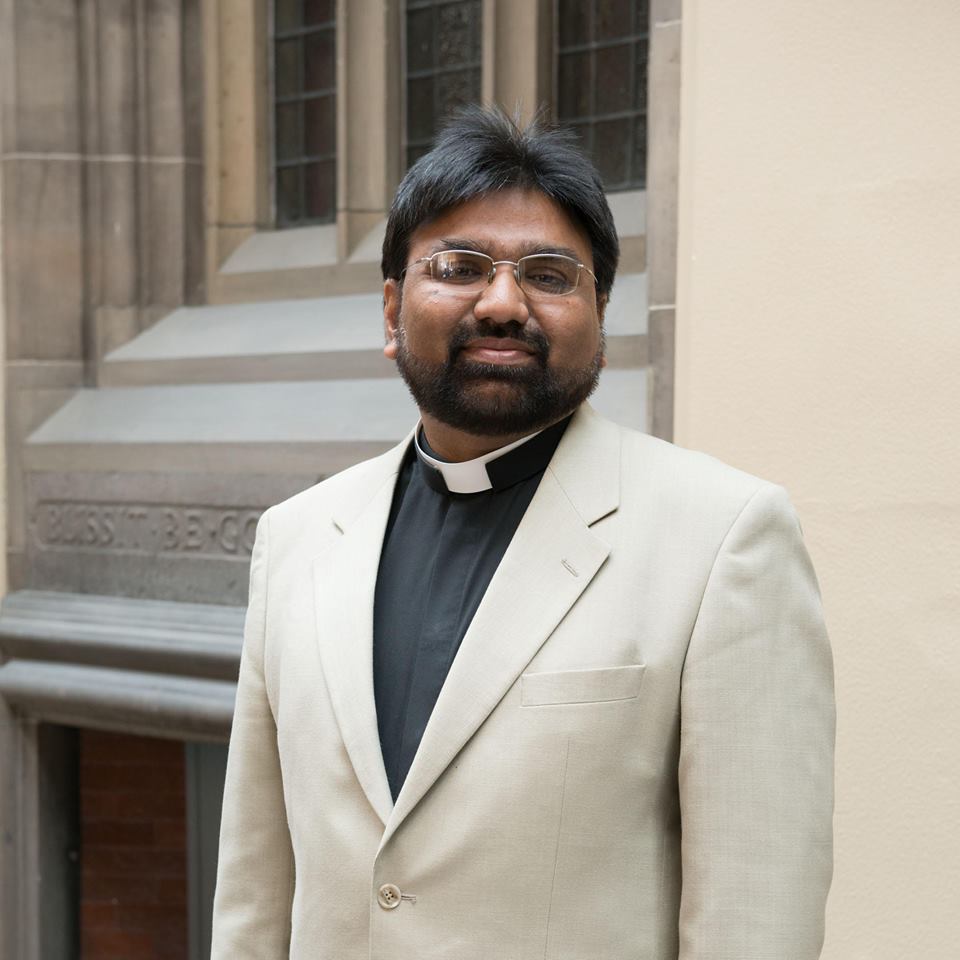 Aftab is married with two sons. He was born in Peshawar (Pakistan), received his M.A degree from Peshawar Univeristy, the went to Karachi for Theological Studies and received his M.Div degree for St. Thomas Theological College.
Aftab was ordained as a minister in November 1995 and served in the Church of Pakistan for 13 years. During that time he came to Edinburgh (Scotland) for further studies in 1998-99. In 2008 he came to Scotland to serve in the Church of Scotland and was sent to Grangemouth (Abbotsgrange Parish Church) for his 15 months familiarisation period, which he completed successfully and was called to serve in the same parish. He was inducted as Minster of the parish in February 2010. Since then he has been serving this parish
Along with his parish ministry he serves as Chaplain for ATC 1333 (Grangemouth Spitfire) Squadron, and Deputy Wing Chaplain for ATC West Scotland Wing.