Sunday Club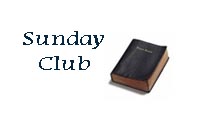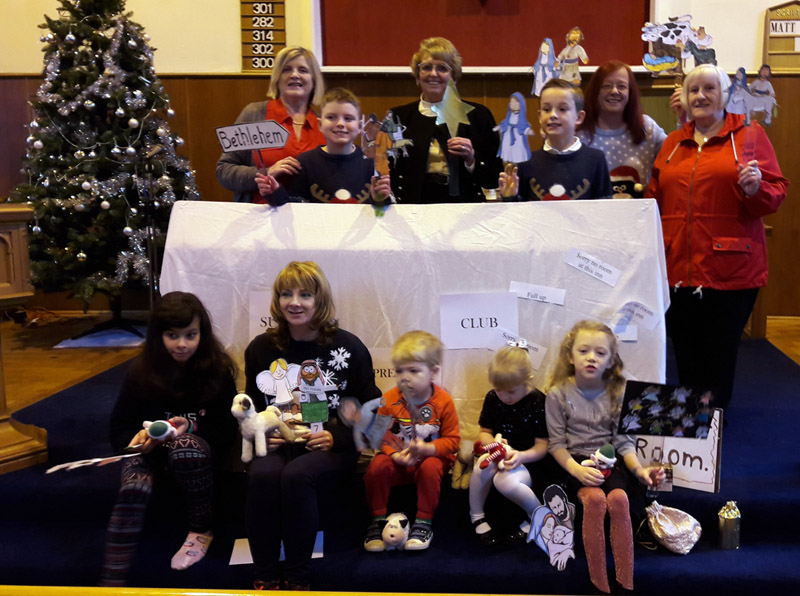 On 17th December 2017 the Sunday Club of Haggs
Presented a paper nativity puppet show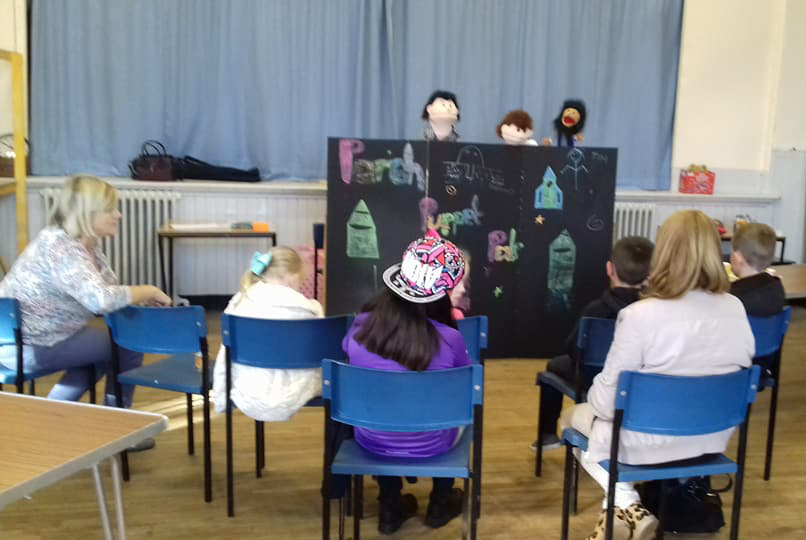 On 8th October 2017 during Communion the Sunday Club of Haggs
watched a puppet show telling the story of Moses.
By the Parish Puppet Pals of Denny Old Church.
A note from the Sunday Club
Christmas seems just a memory, but the Sunday Club 7 had great fun playing pass the parcel round the congregation. As each parcel was opened the story of Jesus birth was told. As the story unfolded more parcels were opened until as well as a large pile of torn Christmas paper one last tiny box was opened to reveal a question mark. The question mark is "What happened next".
What happens next is up to you. Bring the young people to church. Let them find out all about Jesus and his love for each and every one of us.
In February the theme will be Colours and for March it will be New Life as we explore all that is wonderful about spring.
April topics will be of course be Easter eggs. We will have the usual painted egg competition then the rolling of the eggs down the side of the church before we return to the hall for tea.
Thanks to Libby and Shona and the members of the congregation who volunteer to help and for those who keep us supplied with sweets and biscuits.
Moira Martin 01324820736
moirarmartin@btinternet.com
New Banner (Winter)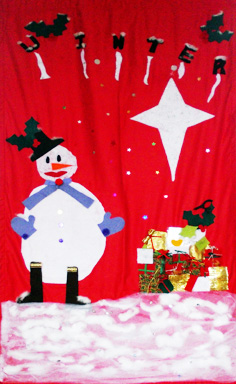 The Winter Banner was completed and given to the Church at the Christmas Gift Day Service
This is the fourth Banner made by the young people of our church and now hang in the MacLean Hall
The other three banners are shown below
'O what can little hands do to please the King of Heaven'