Sunday Club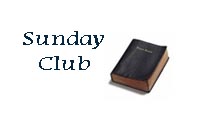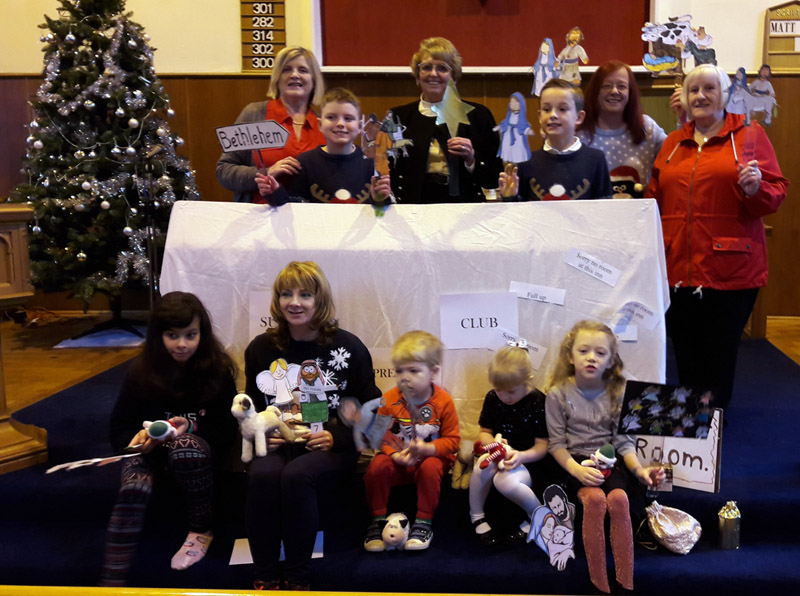 On 17th December 2017 the Sunday Club of Haggs
Presented a paper nativity puppet show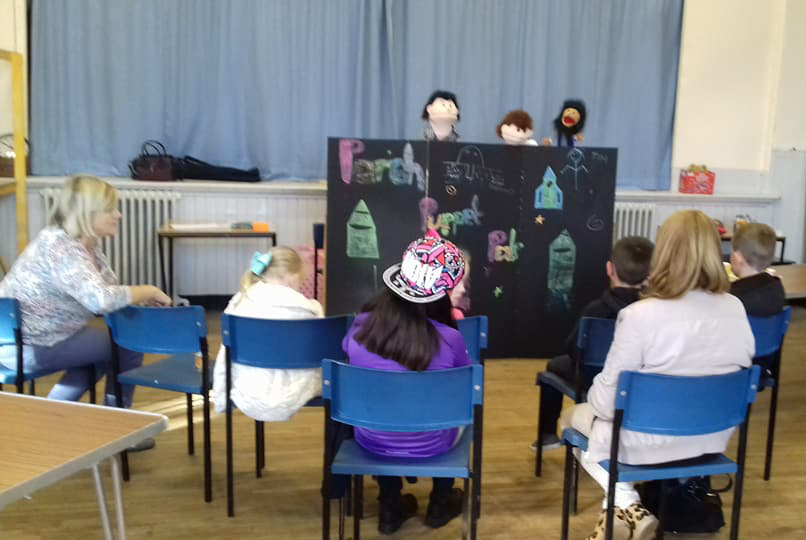 On 8th October 2017 during Communion the Sunday Club of Haggs
watched a puppet show telling the story of Moses.
By the Parish Puppet Pals of Denny Old Church.
A note from the Sunday Club
The Sunday Club needs young people to be able to survive. Like most other churches our numbers have dropped drastically. We need YOU to bring your children to church.
The Christmas story will be told as usual this year, but in a bit different format due to the shortage of young people in church.
Please come along on Sunday the 16th for 'Pass the Christmas Parcel 'when the congregation and the children will take part in telling the story of the Greatest Gift ever.
Moira Martin 01324820736
moirarmartin@btinternet.com
New Banner (Winter)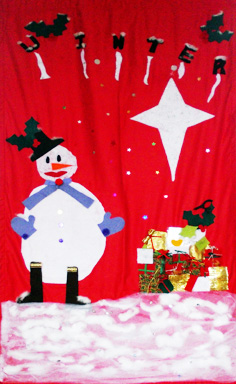 The Winter Banner was completed and given to the Church at the Christmas Gift Day Service
This is the fourth Banner made by the young people of our church and now hang in the MacLean Hall
The other three banners are shown below
'O what can little hands do to please the King of Heaven'