Girls Brigade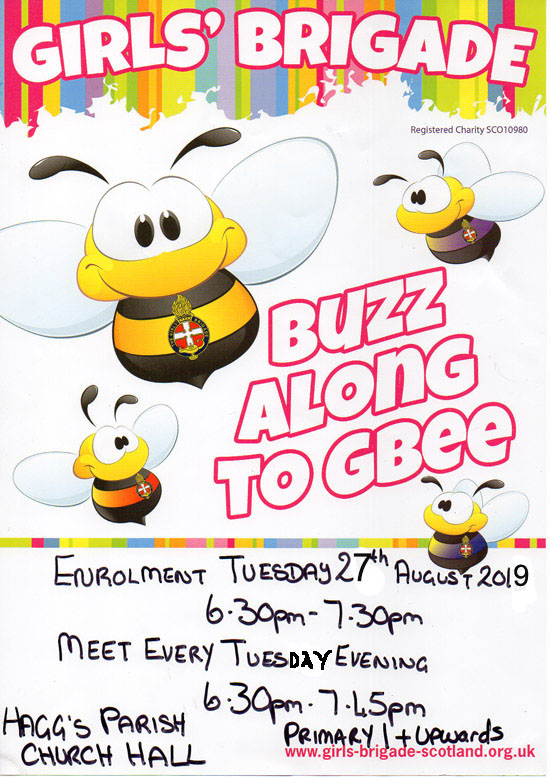 1st Haggs Girls Brigade
We have regrouped and have 2 enrolment evenings, 27/08/19 & 03/09/19 6.30pm – 7.45pm each evening, however any girl from primary one can join anytime throughout the year. We have fun filled evenings with Games, badge work and refreshments.
Early indications are that we have 8 girls re-joining us for another year and already one new member. Please if you know anyone from Primary one on-wards that would like to join, please pass our details on. We are looking forward to another successful year as 1st Haggs GB's.
I can be contacted on 07979 313599

Shona Captain.