37 Club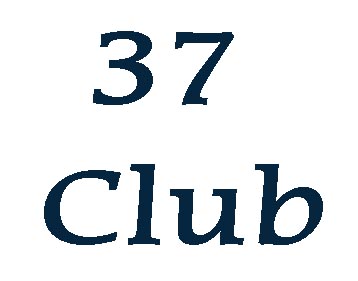 The gentlemen of the 37 club are enjoying another year of fellowship although numbers are low with four regulars meeting this session. Due to our low numbers activities have been mainly restricted to at home games nights featuring highly competitive games of dominoes. One outing to ten pin bowling was arranged before Christmas.
The first half of the session concluded with Christmas dinner with our wives at our traditional venue of the Holly Bank restaurant in Stirling. Our Haggis Bash was held in January when the lady elders Sue Storrar and Gwen Hamilton joined us. As usual, the girls of the Girls Brigade prepared and served our meal and provided an excellent entertainment of recitations, songs and dancing.
The session will close towards the end of March with our gentlemen's dinner. All gentlemen will be made most welcome when we meet, usually in the MacLean Hall, on alternate Tuesdays from October to March. As Haggs Parish Church enters into linkage with Denny Old Parish it is hoped that our numbers might increase if a joint gentlemen's club could be established.
Murray McCheyne.